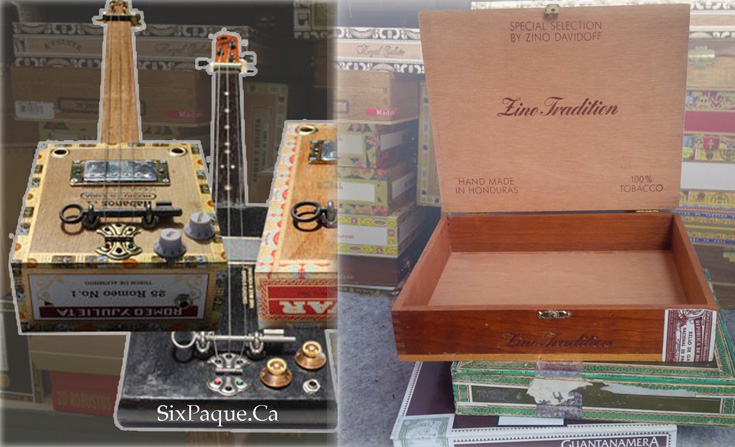 It was suggested to me to write about old time "Cigar Box Guitars", and I said, "SAY WHAT"!  What is a cigar box guitar? You're talking to a person that doesn't know the difference between fret-boards to a banjo string. This subject matter of old-time instruments is a totally new topic for me, but maybe . . . that's OK … I'll learn. Research on Old Time Instruments material is the real fun part of blogging and the subject matter on cigar box guitars did get my Mo-Jo working.
"A poor man's cigar box guitar…Eh". I can do this!
I used to be an avid cigar smoker so I am familiar with the different styles and sizes of boxes. Hell, I used to collect them for a hobby. This topic could be right up my alley. I enjoy music, but … that's as far as my talent goes with making instruments.
Writing an article about Poor Man's Cigar Box Guitars or any of those poor man instruments from the past I found that they all have an intriguing historical story.  But I'm still not sure if this topic should be under my series of collectables "THE LEAST YOU SHOULD Know) https://www.pinterest.ca/davewettlaufer/old-time-musical-instruments/" or just a plain old fun hobby with good stories to tell.
Why should a person collect Cigar Boxes Guitars or any old time instruments?
∞ The original Cigar Box Guitars are a piece of history and have good stories to tell.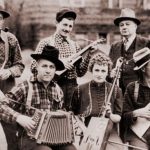 ∞ Old cigar boxes "on their own" could be worth $5-$100. For one.
∞ Doing research at the library I came across a book called "MAKING A POOR MAN'S GUITAR" and may I say it was fascinating reading. This book gives you a little history on Cigar Box Guitars and even how to built one with all the plans and specs if you are so inclined.
Check out many more pictures of Old Time Instrument's. Link
Here is a brief history of the poor man's guitar.
Historians show, these homemade guitars or instruments possibly originated as far back as the 1840s and were popular up till the thirties.  The earliest known illustration of a cigar box instrument is an etching copyrighted in 1876 of two American Civil War soldiers at a campsite, one of whom is playing a cigar box fiddle.
As the story goes, upcoming blues guitar musicians couldn't afford the real deal and most, if you read their stories, come from very poor and underprivileged backgrounds. But they always found lots of empty cigar boxes, combined it with a stick of hickory wood, a few strands of horsehair or baling wire, a little imagination and you're in business in making your first "a made noise" instrument.
And that's how it all started.
So the collecting part of this blog would be, these old-time instruments were first made by the now famous musicians like Big Joe Williams, Robert Johnson, and the Delta Blues Bands. If you can find them they would be considered a good collectable item on your wall with all newly acquired instruments, music store displays. Etc.
Tobacciana enthusiasts would acquire these instruments because they were tobacco related.
You would have no trouble selling them with or without a history, but the history of a famous person related to the instrument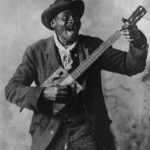 would be much, much better. The problem is, the guitar was mostly made from discarded material with already lots of miles on them. An artist didn't build these guitars for their looks, they built them to use and use them they did.
The famous…Carl Perkin's

said. The very first guitar I owned and before I went to school, I fooled around with my guitar. My daddy made me one out of a cigar box and a broomstick handle and 2 strands of baling wire.
"And I would sit and beat on that thing"   Carl Perkin's
So, if you were lucky enough to find some old crude looking instrument from the start of time, then you scored big time. But like I said, collecting old cigar boxes could be just as lucrative as the instruments.
"But keep looking, they are out there"
CLICK THIS LINK  for an interesting, brief discretion of what to look for in cigar boxes.