COLLECTING OLD BOTTLE PART TWO
DATING old BOTTLES
It is reasonably easy to check if a bottle is old, even to date a bottle Isn't out of the question. Different time period graphics change on bottles. Coca Cola changed their design many times in their life and that would give you a good idea of the year it was made.
There are other ways to check and date bottles.  A visual inspection and characteristics, I always look for blow mold pontil scars. They are marks at the bottom of a bottle that was seen until around the 1850s. After that date the industry found a cleaner way to remove that excess blow molding mark which in turn would be difficult to spot.
That will help date it again?
Mold seam marks are another way I inspect the glass by how many seams there are. Do the mold markings stop half way up the bottle or do they go from the bottom right to the top of the lip? The 2 ways here shows there are a few simple solutions to dating a bottle outside of diligent research, but hopefully I showed you a few ways to narrow your search down.
Mold seam markings as described, tells at a glance how the bottle was formed. Should be of great interest to a bottle collector or novice just learning a fast way of dating a bottle. Is the manufacturers' name embossed in the glass or did it have a paper label?
COLLECTING OLD BOTTLES
An Example,  if you are a collector of a certain Manufactured glass Company and you know through diligent research that they only used a 2 mold set up rather than a three mold, then that should raise a flag. Mold markings are seen in lower end bottles where looks don't really matter. They are marks/lines that you can see and feel going up and down most bottles or anything that has been MOLDED in a form. Two marks shows the mold is 2 halves and 3 marks show the mold is in 3 sections.
YOU TUBE HAS GREAT VIDEOS ON BLOW MOLDING GLASS.
MOST DESIRABLE BOTTLES
Like most collectables the market changes from one day to the next. What is the most popular today might not be popular tomorrow. So the value of your collectable could fluctuate.  But if you want to be a serious antique bottle collector, the collection industry says, in America the most desirable bottles are made from the year 1900 to the early 20th century. Those years brought in some exiting new innovations in bottle making like color, designs, etc.
MEDICINE INDUSTRY BOTTLES
The medicine industry in the new world just flourished with the finding of new plant life. New herbs and spices brought new cures for ailments to make you live well, until the age of at least 40 anyway.
"SNAKE OIL SALESMEN" were everywhere. They were flourishing across the country, going from one part of the country to the other.  The medicine they sold was the CURE ALL and end all.  The fancier the bottle the more intriguing it was to sell. Never mind if the medicine worked, they had a pretty bottle. Well, not really. Medicine bottles were plain and well marked. Some even had skull and cross bones embossed in the glass, just so you wouldn't get it mixed up with your hair tonic or in some cases, drink something when it's a rub-e-dub.
PERFUME BOTTLES were just nice looking small lady looking bottles unless you were from the rich and famous and these desirable French collectable bottles had a distinct look of money about them. They would be a prime example of something very collectable (or just to put on your dresser and use) and that's only if you can find them with all the pieces intact.
REMEMBER, RESEARCH IS THE KEY. IN YOUR NEW FOUND HOBBY GET TO KNOW EVERYTHING THERE IS TO KNOW. "WHEN COLLECTING ANYTHING"  "KNOWLEDGE IS POWER"
Doing research I came across this fascinating article (LINK). The author talks about Pre-Civil War bottles such as medicines, hairs tonics, sarsaparillas, and bitters.
 THE LEAST YOU SHOULD KNOW
∞ Condition
∞ Check bottle for seams, do they go part way up or all the way to the top.
∞ Inspect a bottle for a pontil scar
∞ Bottle necks will date a bottle
∞ Do research
∞ More Research
Go to as many antique bottle collecting shows as you can. It's a good way to spent an afternoon.
LAST BUT NOT LEAST
Bottle experts are available both on and offline just to help amateur collectors to confirm a date or design. Organizations like The Federation of Historical Bottle Collectors (https://www.fohbc.org/) and general collecting websites like Collector's Weekly which provide up-to-date and historically accurate information for that serious and amateur bottle connoisseur collector.
"REMEMBER, COLLECT FOR THE FUN OF IT".
AND the answer to your question, WHAT'S THE MOST EXPENSIVE BOTTLE EVER SOLD?
Moneyversed.com article reads                                                                                    
The most expensive wine ever sold is the exception to the dated rule of rare wine, as it was not even a decade old at the time of purchase; the six liter Screaming Eagle Cabernet Sauvignon 1992 bottle sold for a whopping half a million bucks (THAT'S RIGHT, FOLKS, $500,000) in 2000 at a Napa Valley charity auction!   This might not be the most expensive bottle ever sold, but it right up there in the pricey list.
∞ ∞ Check out Collecting Bottles . . . PART 1 ∞ ∞   (link)
Here are some interesting websites on Antique Bottle Collecting:
∞ http://moneyversed.com/worlds-most-expensive-collectibles/
∞ http://www.bottlepickers.com/
∞ https://antique-bottles.net/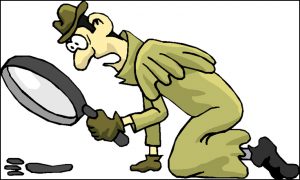 ∞ http://www.ointmentpots.com/home
∞ https://americanglassgallery.com/subscribe-to-ab-gc
∞ https://poisonsnmore.webs.com/oldbottleresearch.htm
http://www.canadianbottlecollectors.com/
Best web hosting in Canada