Collecting Model trains is a wonderful hobby and well pastime. The fun on model trains has been around for at least more than a century now. Since then miniature model trains are considered one of the most interesting collections, collectors could ever have. Did I say it's a good stress reliever for you 9 to 5 people?
Although the concept of model-train sets sounds modern, they actually go back to at least the 1910s
Not only are the model train collectors awed and amused by these items. Bystanders and observers are also particularly attracted to such collectibles, as seen in many train exhibits' and collector events.

Because model trains are light in structure, they are considered miniature versions of real trains. Many kids and the general senses find the mistake of referring to model trains, as toys.
However, serious model train collectors and fanatics firmly refuse to call and classify their collections as 'TOYS'.
For these people, model trains are far from being considered mere toys for several clear and practical reasons. First, model trains are far too expensive to be considered toys. These items have real mini engines and are operated by power or electricity coming from electric current sources, batteries, and yes, even gasoline.
Being they have real engines; they are prone to rail accidents just as real trains are. When such trains are damaged, there are special knowledgeable people who are able to repair these tiny treasures should the need arise. Therefore, such items need special care and attention especially if the model train is extravagant and expensive.
Model trains collection is not just a simple hobby nowadays. People are starting to refer to the activity as a form of a sector. Model trains are collected not just for leisure or for fun. Some people collect model trains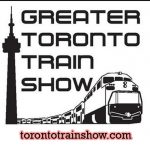 as a source of potential income source.
So, the question would be, what are the most valuable model trains.
The spectacular 1906 Marklin train set, with a locomotive that puffs real steam as it chugs around 220ft of track, it's expected to attract bids of up to £100,000 at Christie's in South Kensington England. And that was in December 2001.
Do your research, "KNOWLEDGE IS POWER"
So, how do I Identify and start collecting Rare Model Trains?
Every collector surely aims to find and collect the best model trains sold on the market. Here are several simple guidelines that would help you find good model trains in the market.
Go to as many train shows and events as possible; ask for advice or recommendations from your peers and from other model train collectors/vendors. They would surely have tips and recommendations about the retailers or distributors that are selling good and durable model trains.
The
LEAST YOU SHOULD KNOW

we give helpful hints about Collecting, anything

If you are into buying and collecting model trains, the first concern you should face is how you could buy good items that are worth including in your collection. Good trains not only look good and attractive, but they would also bring extra valuable, both buying and selling. The trains and accessories are so durable, they logically are expected to last a long time, if not forever. (Märklin, American Flyer, Dorfan, Lionel) are all well-known train manufacturing companies.

Did you know, you can customize your train layout with buildings, scenery, etc?  The sky is the absolute limit to what you can buy for your new hobby.
Always Check Your Pocket Book . . . Do Not Spend More Than Your Means.
As I said in all my other posting on collecting "The Least You Should Know" series of 50 I mention we are action junkies at heart, and what I have noticed threw out our travels is that train-related items go reasonably cheap and you know why….. Because most people do not have enough knowledge on the subject of identifying wanted and vintage collectible train sets that are worth large.
Do your research,
"KNOWLEDGE IS POWER"
So, know that I got you interested.  Hopefully, I arming you with a little more knowledge, what to look for and what not to do.  Now, you're ready for your newfound hobby or potential business. And remember; go to as many hobby shows as you can, get your feet wet as they say.
And… "Let's get cracking, O, THAT'S THE EGG COMMERCIAL"  Eh
Information from  . . .
https://www.telegraph.co.uk/news/uknews/1364787/Worlds-largest-train-set-expected-to-fetch-100000.html