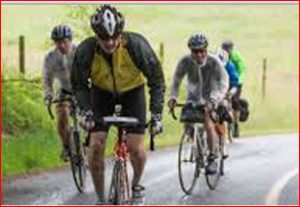 It's that time of year to put the ozone-polluting car away and get your bicycles out. Leave that car parked as long as you can, and let's get cracking, I mean biking.
You know there is nothing more enjoyable and that moves the most amount of mussels IN YOUR BODY AS cycling. Good for the environment, good for your health and let's not forget, just the fun and sport of it. With all the new bike trails in our cities of Ontario what's not to like.
But there's a Downside to Cycling.
When you, the cyclist enjoy the sun in your face, the breeze in your hair, and just the peacefulness of cycling, there is a downside. It's the 2000 lb car behind you.
Most motorists will agree that some cyclist leaves something at home, their common sense. With the adrenalin rush of cycling, most people are in a different world, they feel that the highway rules and regulations don't apply or maybe, they don't even GIVE IT A SECOND THOUGHT.
I'M NOT IMPLYING VEHICLES ARE NOT AT FAULT
There is not a day that goes by that you don't hear of a cyclist being hit by a car, truck, or just a wide car mirror, always something bigger and heavier than them. But through all reality, can you always blame the vehicle driver for a mishap with a cyclist?
Is Bicycling "SAFE"
It's not uncommon to see a cyclist moving out of his bike lane, into traffics lane, in and out.  It's not uncommon to see cyclists on the road that are three, side by side to each other,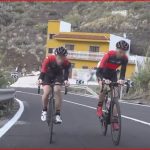 not in a single file, which would totally make more sense.
Our highways system is being more accommodating to the cyclist, every year they design new highways and or revamp old ones to incorporate bigger and better bike lanes.  The trick is to train the cyclist to stay in those lanes.
I watched a cyclist go through a stop sign and motioned for him to come over; I said to him, "you know you just went through a stop sign". His answer was,
I DON'T HAVE TO ABIDE BY THE SAME RULES AS YOU CAR DRIVERS.
"AND THERE YOU HAVE IT".
And yes you do have to abide by the same highway rules as everybody else, certainly, for no other reason, then,
I always keep in mind when cycling; "I WILL BE THE BIGGEST LOSER" when a 2000 lb car comes roaring down on me.
So, at that point, do I care whose fault it was!   BE SAFE OUT THERE and stay healthy.
Excellent Web-Site Called "11 Reasons Why Cycling for Women is Necessary for Wellbeing,"  link
***************