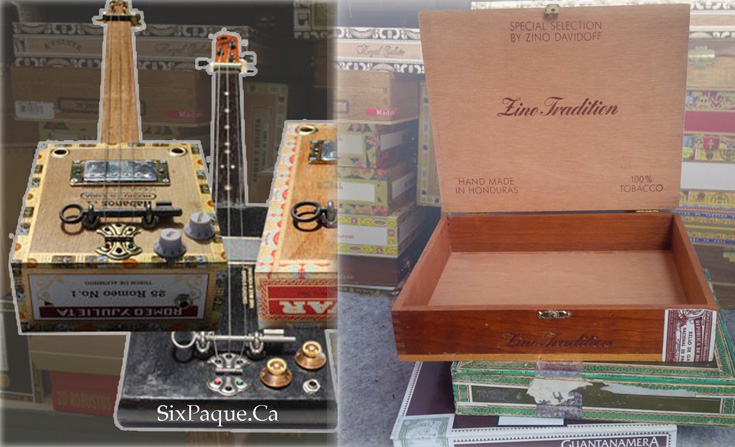 It was suggested to me to write about old time "Cigar Box Guitars", and I said, "SAY WHAT"!  What is a cigar box guitar? You're talking to a person that doesn't know the difference between fret-boards to a banjo string. This subject matter of old-time instruments is a totally new topic for me, but maybe . . . that's OK … I'll learn. Research on Old Time Instruments material is the real fun part of blogging and the subject matter on cigar box guitars did get my Mo-Jo working.
"A poor man's cigar box guitar…Eh". I can do this!
I used to be an avid cigar smoker so I am familiar with the different styles and sizes of boxes. Hell, I used to collect them for a hobby. This topic could be right up my alley. I enjoy music, but … that's as far as my talent goes with making instruments.