COLLECTING BOTTLES

First Installment #28 "The Least You Should Know"  50 collector series, I'll be talking about BOTTLES, JUST COLLECTING LITTLE OLD BOTTLES. Hopefully, I can get you interested enough to get you off your hiney and start collecting, and Antique Bottles would be a good place to start.
This is one reason you should start collecting bottles. They are interesting to look at; they come in every shape and size and most are quite colourful. Bottles have a history, a history of companies that have come and gone. Some have survived the ups and downs of the ever-changing economy, and some maybe even be in the same city you live in.
The part I find most interesting is when bottle companies moved away from the original imposed glass look to the new and improved stick-on paper labels. Advertisement of their product had no limits If they could fit some slogan on that label, you were good to go.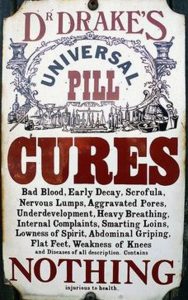 Today if you were lucky enough to find an old bottle with a label still on it, you'd be surprised at some of the interesting advertisements and the ingredient would surprise you even more. So… still interested in collecting bottles? Then this is where you would start.
You can find bottles at swap meets, flea markets, garage sales, trade shows and one of the best places to buy or trade is at an antique store or mall. You can find and start digging around old FARM DUMPING SPOTS.
Some of these serious bottle collectors add metal detecting to their hobby. Now we all know, when you're METAL detecting, we'd be waiting a long time for a detector to give off any beeping sound when looking for glass bottles. But not only do we hear beeping from the old tin cans and the likes, but there are also bottles. Always lots of bottles, sitting right beside the beeping of the tin cans. EH!
Did you know early settlers dug holes along their fence line just to bury their daily household garbage? That's where you would find your bottles, and that's if … "IF YOU CAN ONLY FIND THAT FENCE LINE!" which today are mostly long gone.  Rural dumps and old abandoned properties are good spots to go digging.
LET'S ASSUME THE FARMER LIKED TO HAVE A LITTLE NIP ONCE IN A WHILE, Whisky BOTTLES, WINE BOTTLES EVERYWHERE and don't forget the bottles that had a little tonic in them to grease up the hair, as well as a perfume for those Saturday night hoedowns.
"WHAT TO COLLECT" … Bottles of COURSE.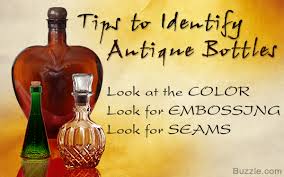 The bottles from yesteryear, like I said were colourful, had different shapes and sizes. Some of the labels were a joy to read, and are something of a joke nowadays. Some state "Made with pure Opium with a touch of marijuana flavouring to help soothe the soul." The one label from the 30s, a Raleigh bottle describes their ointment this way, "IF IT DOESN'T WORK ON YOUR MAN, IT SURE WILL WORK ON YOUR HORSE".  . .  That's the best LABEL I'VE SEEN.
BOTTLE COLLECTING IS A FUN AND INTERESTING HOBBY.
Doing research for this article made me think . . .  "I should add bottle collecting to my resume". The information out there is enormous with clubs everywhere. BOTTLE SHOWS every 4 months and the people, vendors, are full of information and always glad to share their secrets with a newbie bottle collector.
I'm not a collector of bottles by any means, but being around the scene you do pick up a lot of information. To write this post as accurately as possible, I did a lot of fun research on the subject, and by the way,  When You're Hooked on bottle collecting, you too will have to do even more research on this exciting hobby.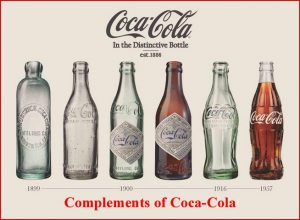 So now I'm doing research on beer bottles, and that's a subject I hold "dear to my heart".  I came across some information on a rare dark-coloured beer bottle and a bit of history of this old brewery. It was located down the street from where I lived as a kid. I NEVER KNEW THAT!  One block away!
It was way before my time but nonetheless, I found the information fascinating. I guess I could add a beer bottle collecting to my other hobbies, but where I live, there are still only 24 hrs in a day. But I did find that bottle intriguing enough that I'll be doing more research on that brewery. You know… the one nobody even knew was there … except for a "misinformed bottle collector"  . . . right?
BUT THAT IS HOW IT STARTS
Today that brewery in question has been turned back into a modern-day home brew establishment, and the proprietors never knew the original building was a famous brewhouse to start with!
REMEMBER, RESEARCH IS THE KEY. ON YOUR NEWFOUND HOBBY. GET TO KNOW EVERYTHING THERE IS TO KNOW. WHEN COLLECTING ANYTHING, "KNOWLEDGE IS POWER"
And that's how it starts, so "WHAT TO COLLECT" (link) Collecting Antique Old Bottles is where it's at.
EXCELLENT WEBSITES ON COLLECTING bOTTLES   
∞ https://antique-bottles.net/
∞ http://www.ointmentpots.com/home
∞ https://americanglassgallery.com/subscribe-to-ab-gc
∞  https://poisonsnmore.webs.com/oldbottleresearch.htm
∞ https://www.bottlestore.com/blog/the-curious-world-of-bottle-collecting-and-the-people-who-collect-them/
∞ https://www.artofmanliness.com/articles/how-to-start-a-collection-50-manly-collection-ideas/
WEB Affiliate Links
"WRITERS WANTED"  And, get paid for your passion. "Everybody Has Story" what's yours!! Tell your story to the world. "CLICK THESE LINKS" and never look back.
"CLICK THIS LINK"    Writing / Blogging Platform.
"CLICK THIS LINK"     Writing / Blogging Platform.
"CLICK THIS LINK"     Canada's Best Web Provider
And "The BEST link TILL LAST"
"CLICK THIS LINK"     Cool Looking Padded Mechanics "Skull Gloves."
"CLICK THIS LINK"       Money Disclaimer  for Affiliate Link