In 2020 Black Lives Matter and Covid-19 both more or less happened at the same time. The New Year started off unlike any other.
China Shutting down Wuhan China in late 2019 because of a nasty flu virus they called it. And within months, the World Health Organization (WHO) declares it as a world Pandemic.
The order of the day, stay at home and stop the spread.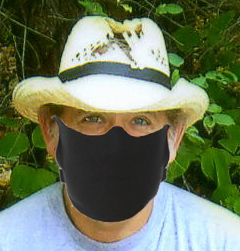 The shut down doesn't sit well with some of the population and they are gathering and protesting, it's against their human rights.
In and amidst the kayos of the pandemic comes a black man being caught on camera being detained by a cop. The policeman was using a widely used neck chokehold. The black man died of suffocation and that caused instantaneously more civil unrest.
Bad Timing, but, it only kills old people.