MORE TROOP CARRIERS
OUR police forces are buying up these troop carriers and armored trucks but for what reason? I wrote 2 blog posts on the subject and have been subtlely critical of these vehicles in our police forces. I still believe that they are an intimidating piece of equipment that belongs in a war zone other than on our streets. I also believe that in a safe environment like Canada these war machines are not warranted in our society.
Having said that, writing 2 posts on the subject, I do think that my thinking might be a little behind the times, this world is more of a dangerous place than a few years back. Do I like to think we as Canadians are exempt from terrorism, unbalanced people that would like nothing better than do us harm, just for the sake of our thinking and freedom values? But like I say, we in Canada, we also have homegrown, imbalanced people living right here, born right here with radicalized thinking.
Should we still have armored trucks in the police force?
SO, are these armored trucks in the police department warranted? Who knows.  I would like to think they don't belong in our country or on our streets for any reason. But, I think my head is in the sand and should be pulled out soon, maybe just long enough to see the reality of all things going on, on the world stage. When researching the second part, I looked at a lot of images of demonstrations, rallies, couldn't help but notice a trend.
You know, everyone has the right to do peaceful demonstrations, but, some of these demonstrations that just appear out of nowhere, and, where did they get these pre-made, perfect looking signs?  Did they have a printing press in their van for those special moments when they get the urge to protest about something/anything? Rallying your friends and neighbors for the high tax hikes is one thing, but these rallies are really, really quite organized and again to what extent and by … whom.
Maybe our law enforcement do see these demonstrators with their faces all masked up, for me, that's a dead giveaway that these people are up to no good.  Maybe our finest have taken notice and notice major trouble on the horizon. Armored trucks though?
Armored trucks, swat teams, riot gear. Hate to see that in Canada.
This is what our ex-Prime Minister "Pierre Trudeau" had to say about the October Crisis 1970.
"There are a lot of bleeding hearts around who just don't like to see people with helmets and guns. All I can say is go and bleed It is more important to keep law and order in society than to be worried about weak-kneed people Society must take every means at its disposal to defend itself against the emergence of a parallel power which defies the elected power."
Pierre Trudeau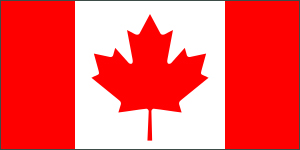 PLEASE CHECK OUT MY FIRST AND SECOND PART
TOO ARMORED TRUCKS IN CANADA
Part 1         http://sixpaque.ca//armored-trucks-why/
Part 2   http://sixpaque.ca//part-2-armored-trucks-in-canada-why/
https://www.ozy.com/fast-forward/how-the-us-army-and-marines-are-preparing-for-future-urban-wars/82413 
CanSpace advertising